As you may or may not know, last week i started fundraising for The Lullaby Trust. Many people have been asking me why am i doing this.
Here are a few answers:
I was brought up into charity, my parents taught us to help people around us - from an elderly neighbour who might need a hand with their heavy shopping bags to a homeless person who could put to good use the woolly jumpers we had outgrown.
Of course charity does leave you with a great feeling inside and after what was a hard year for our family, that sort of calm in my heart is rather welcome - don't fool yourself, charity is a "selfish thing"
Mainly, what made me chose The Lullaby Trust, customise and wear a Christmas jumper to work was the horrible thought of families spending Christmas without their babies. It's the most wonderful time of the year, unless you can no longer see your little angel's face light up at the sight of a Christmas Tree.
The idea of loosing a baby or toddler for Sudden Infant Death Syndrome is just too painful and I'm hoping to help The Lullaby Trust saving those precious lives and give support to bereave families.
The site has been up for a week now and we have raised £106 so far, that isn't a bad start but I have been cracking my brain to try and find an effective way to spread the word and just as we reached 100 followers I felt it was the perfect time to do our first ever Giveaway.
So to put something nice together I teamed up with the lovely Seema - contributor to Beauty Bites Wednesdays - and We've managed to put a nice prize together for people willing to go about telling everyone about this charity appeal.
To enter just follow the instructions on the Rafflecopter below, You can to tweet about #christmasjumperfridays for 5 entries- please include a link to our JustGiving page http://www.justgiving.com/Aida-Leal and like our Facebook page for another 3 changes to win. For more chances to win you can also follow me on twittter and of course - as that's what this Giveaway is all about - you can make a donation and as a "thank you", you'll get 10 entries to the prize draw - you can do that everyday for more chances to win ;)
The only mandatory thing is to leave a comment on this blog post.
So now for the all important prize. The lucky winner will get a half an hour Indian Head Massage - courtesy of Seven Stones Massage - and a little pampering kit with a fancy Grace Cole Bath Kit and a Ashleigh & Burwood incense and candle set.
Good luck everyone. Now, please let's get giving!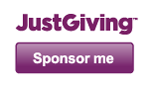 T&C's:
This prize draw is open for the UK only (sorry anyone outside the UK but I had no sponsors for this and am paying for the Pampering Kit and postage myself.
There is no cash alternative
Prize draw will happen on the 13th of January, Prize must be claimed until 23rd of January 2014 a second winner will be chosen after that.
Half an Hour Indian Head Massage is available in London only - prize must be claimed by the 1st of May 2014 - if you will not be in London until then you can transfer the treatment to a friend, if that happens please contact me by email so that I can arrange a new name for the voucher.
Disclaimer: The Indian Head Massage was generously donated by
Seema Amin
, the other prizes were bought by myself, this is not a sponsored post.
a Rafflecopter giveaway